I still have yet to take better pictures of the shirt, but I'll do a photoshoot soon!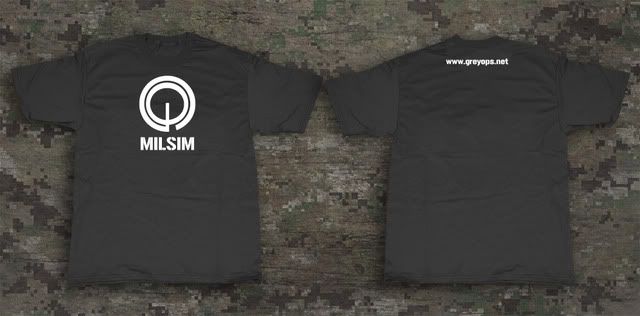 Alright boys and girls, Grey Ops T-Shirts are ready to go! Another congratulations to Southpaw for winning the inaugural shirt via our Youtube contest.
To get your kick ass milsim t-shirt, here's what you should know:
Email tshirts@greyops.net to order
Shirts are $22 CDN (currently roughly parity with USD) tax and shipping included
Shirts shipped via Canada Post letter post in Canada, and Canada Post/USPS small package post in the United States
Payment via Paypal only
If you want a shirt elsewhere than Canada and the continental United States, shipping costs will be greater (email tshirts@greyops.net for more details)
A huge thanks to
Deadbox Paintball
for creating the t-shirts, they truly did an amazing job and were a breeze to deal with. I've got a limited number of t-shirts for this order, so get your order in while you can!